Prof. Javier Sarsa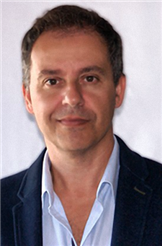 Prof. Javier Sarsa, University of Zaragoza, Spain

Javier Sarsa, Ph. D., is a Professor of Educational Technology at the Faculty of Education of the University of Zaragoza, in Spain. He received his Master Degree in Electrical Engineering (with specialization in Informatics and Control) from the aforementioned university and completed his Doctoral Degree within an Education Program.

Dr. Sarsa held a position as coordinator of the e-Learning services of the University of Zaragoza between 2000 and 2008 to setup the e-Learning systems and associated training programs for teachers.

His research has been focused on Interactive Multimedia, Learning Management Systems, Authoring Tools, Educational Devices and Applications, e-Learning Specifications, e-Learning Quality, Digital Video, etc. He has published more than 40 publications in journals, book chapters and conferences in the field of educational technology and participated in national (e.g. with Spanish Ministry of Education, Telefonica…) and European projects (European Commission's Minerva, Cooperation…).

He has also been reviewer of journals (British Journal of Educational Technology, Journal of e-Learning and Knowledge Management…), member of scientific committees (e-Society, CcITA, ICKET, DTGS, SPD…) and associated editor in de Gruyter Open Access.