Dr. Charles Mutigwe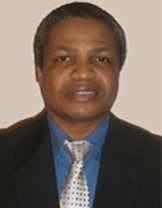 University of Massachusetts Amherst, USA
Dr. Charles Mutigwe teaches at the Isenberg School of Management at the University of Massachusetts Amherst. As a teacher he likes to teach in an interdisciplinary manner focusing on those areas where technology and business intersect. He teaches on information management and project management for both the Undergraduate Program and the MBA Program at the School.
Dr. Mutigwe has over 20 years of work experience in the IT industry. He has worked in both the corporate and academic settings and his roles have included those of network engineer, systems administrator, systems engineer, systems developer, and IT director. In addition to UMass Amherst, he has worked for DHL International, Berkshire Bank, Pitney Bowes and a number of start-ups during the dot-com era.
His research interests are in reconfigurable computing, electronic design automation and RFID systems. His research focuses on models of computer architecture that prioritize flexibility and efficient resource utilization, as well as the development of software tools that automate the realization of these models as parameterized systems-on-chip (SoC).
Dr. Mutigwe received a D.Tech in Electrical Engineering from the Central University of Technology (South Africa), a M.Sc. in Electrical Engineering from Western New England University (USA), a M.B.A. from Norwich University (USA), and a B.Sc. in Electrical Engineering with honors from the University of Zimbabwe. He is a member of the IEEE, the IEEE Computer Society and the ACM.